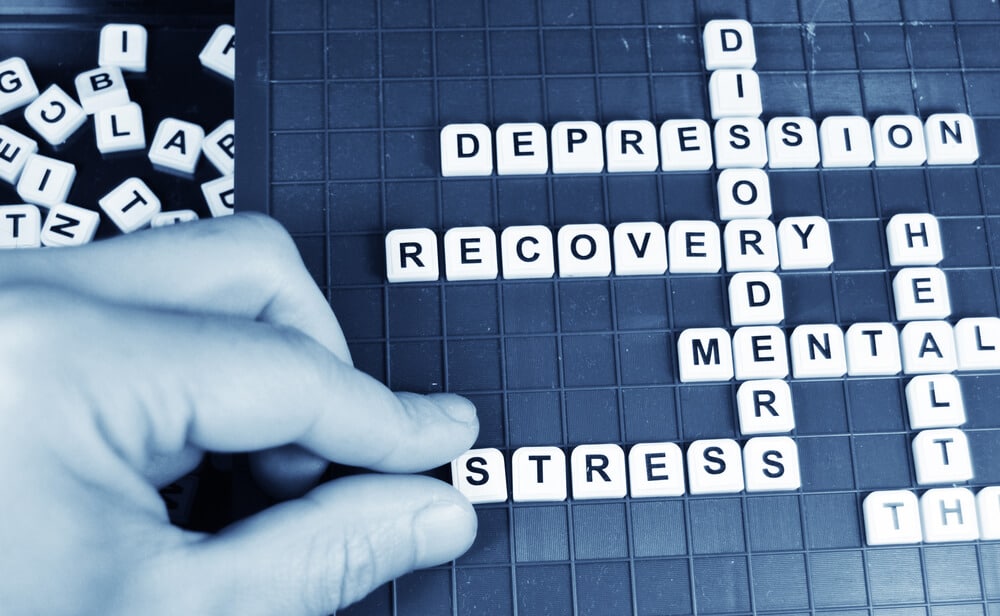 Can People With Mental Illness Recover?
One of the biggest questions people have after being diagnosed with a mental illness is "can you truly recover from mental illness?" This question has divided the mental health community for years. Some people believe full recovery from mental illness is possible, while others believe that mental illnesses simply wax and wane — and that mental illness is something you will have to deal with for the rest of your life.
Whatever your opinion, it's irrefutable that recovery from mental illness, whether in part or in full, looks different for everyone. Different mental illnesses require different approaches to treatment, which affects the way we recover from mental illness. In this blog post, we'll explore what recovery looks like to different people, depending on their diagnosis and the treatment they undergo for it.
The DSM-5 — the standard diagnostic manual used by therapists everywhere — categorizes patients' diagnoses based on the symptoms of their disorder. Disorders that share symptoms tend to be placed in the same category. Thus, we'll be talking about recovery from some various mental illnesses according to their diagnostic category in the DSM-5. Still, it's important to acknowledge that recovery is highly individualistic and looks different for everyone!
Recovery from Mood Disorders
As you might expect, mood disorders affect your mood. Your diagnosis depends on the unique way in which your disorder affects your mood. In the DSM-5, mood disorders are grouped into two main categories — Depressive Disorders and Bipolar and Related Disorders. For the purposes of this post, however, we will talk about both these categories together, calling them mood disorders.
Most people who have a mood disorder suffer from either depression or bipolar disorder. Depression is characterized by episodes of, you guessed it, depression that last at least two weeks and impair the person's mood and functioning. Meanwhile, bipolar disorder consists of depressive episodes alternated with episodes of mania, or periods of elevated mood, greater energy, and risk-taking behaviors.
Because mood disorders occur episodically, recovery from a mental illness like depression or bipolar disorder often focuses on preventing recurrences. People with mood disorders can often identify triggers — which may be people, situations, or habits — that make them more likely to have a depressive or manic episode. Treatment then focuses on limiting exposure to those triggers and developing healthy coping strategies to deal with them.
Some people have only one depressive or manic episode in their lives, while others have many. The number and length of episodes depend on how successful treatment is, how well the patient adheres to their treatment plan, and what stressors may be interfering in a person's life outside of their mental illness.
In theory, if a person is successful at identifying and avoiding (or coping with) triggers, their mood disorder can go into full remission. They may never have a depressive or manic episode again. For most people, however, the reality is that triggers cannot be avoided forever. Things like divorce or death are a part of life, and people who are prone to mood disorders may react to these stressors more severely than the average person. Among patients with depression, 80 percent will experience more than one episode in their lifetime, with four being the average number of episodes experienced by a patient with a mood disorder.
Recovery from Anxiety and Obsessive-Compulsive Disorders
Anxiety disorders and obsessive-compulsive disorder (OCD) are often thought of as one category of mental illness, though they belong to different categories in the DSM-5. They are similar in that they often cause obsessive, intrusive thoughts that lead to a significant amount of distress in patients. However, patients with anxiety disorders are more prone to worry, while those with OCD typically develop ritualistic behaviors to help them cope with their unwanted thoughts.
Ritualistic behaviors seem to help the OCD patient at first, but the relief is only temporary. Over time, someone with OCD (much like a person with substance use disorder who builds a tolerance to the substance they abuse) needs to complete their ritual more times and spend longer doing it in order to achieve the desired effect. Patients must spend at least one hour per day on their obsessive thoughts and compulsive behaviors to receive a diagnosis of OCD, but they often spend much longer than that, until OCD consumes their entire lives.
Similarly, worry consumes the lives of patients with anxiety disorders. People with generalized anxiety disorder (GAD) worry about everything from finances to friendships, while other people have specific phobias, or intense fears, that consume their attention. Social anxiety disorder, which used to be called social phobia, is one example of a specific type of anxiety. Someone with social anxiety disorder fears social situations where they might be embarrassed or rejected by others, to the point where it causes them significant distress and may even lead them to avoid social situations altogether.
Our thought patterns lie at the root of both anxiety disorders and OCD. As a result, treatment for both disorders often draws from a type of therapy known as cognitive-behavioral therapy, or CBT. In CBT, patients learn how to examine their thoughts, weigh the evidence for and against the thought, and determine if the thought is realistic or not. Because anxiety and OCD interfere with our ability to think logically, CBT helps patients see that their thoughts are often irrational and that the situations they fear are not usually as scary as they seem.
CBT is highly effective, meaning patients with anxiety and OCD can often recover, whether in part or in full. As much as 75 percent of patients can overcome anxiety after eight to 15 sessions of CBT. Combined with medication, CBT becomes up to 90 percent effective at treating mental illness. Still, not all patients achieve a full recovery.
Most patients do report an improvement in symptoms after treatment. However, the prognosis is better for anxiety than for OCD, with 72 percent of anxiety patients achieving a full recovery, compared with only 10 percent of OCD patients. This could be because treatment for OCD is extraordinarily difficult, as it requires patients to face their fears head-on and suffer through a flood of intrusive thoughts without completing compulsions.
Recovery from Personality Disorders
When weighing the question of whether a full recovery from mental illness is possible, it is especially worth talking about personality disorders. After all, personality disorders often lie at the center of this debate. Some people believe that because personality disorders are so deeply ingrained in a person's being (and because our personalities are so difficult to change), full recovery from a personality disorder is not possible. These people might say "once a narcissist, always a narcissist."
Others believe it is not so simple. Many people with personality disorders experience a marked improvement of symptoms with treatment or simply with age. Borderline personality disorder (BPD) comprises an excellent example of these phenomena. Someone with BPD experiences an intense fear of abandonment that results in a pattern of unstable relationships and impulsive behavior. They may struggle to define their identity, take excessive risks, and display recurrent suicidal behavior. In order to comprise a personality disorder, these characteristics must remain relatively stable over time and persist into adulthood. (Children are rarely diagnosed with personality disorders since their personalities are not yet fully formed.)
Over a person's lifetime, the impairment from BPD and the risk of suicide — which is often high in BPD patients– declines with age. Young adults experience the worst symptoms of this mental illness but may find that they grow out of some of the behaviors that used to distress them as they get older or settle into a stable relationship. That is not to say that aging or settling down with a partner is a cure for BPD, but rather that it may result in a marked improvement in symptoms among some (but not all) BPD patients.
Researchers — namely Marsha Linehan — have also developed a type of treatment targeted toward treating BPD. Dialectical behavior therapy (DBT) teaches skills like emotional regulation and interpersonal effectiveness to help DBT patients curb impulsive behaviors, improve their relationships, and cope with crises without resorting to suicidal actions. Since its development, DBT has been appropriated to treat a number of other disorders, including depression and anxiety.
However, DBT remains effective in treating BPD. One study, conducted in 2014, showed that 77 percent of participants no longer met the criteria for BPD after completing DBT. It's unknown whether those gains were maintained over a long period of time, but it's clear that DBT does play an important role in helping patients recover from BPD, challenging the myth that it's impossible for someone with a personality disorder to change their ways. As a result, DBT is still treated as the gold standard for BPD treatment and has been shown to reduce the need for medications and medical care (such as hospitalization) by up to 90 percent.
Ready to Recover from Mental Illness?
Here at The Meadowglade, we believe that full recovery is possible for anyone. If you suffer from a mental illness, we would love to get you on an effective treatment plan for your condition and work with you toward a full recovery. Over time, we believe that mental health treatment — supported by empirical evidence — helps patients enjoy their lives to the fullest!